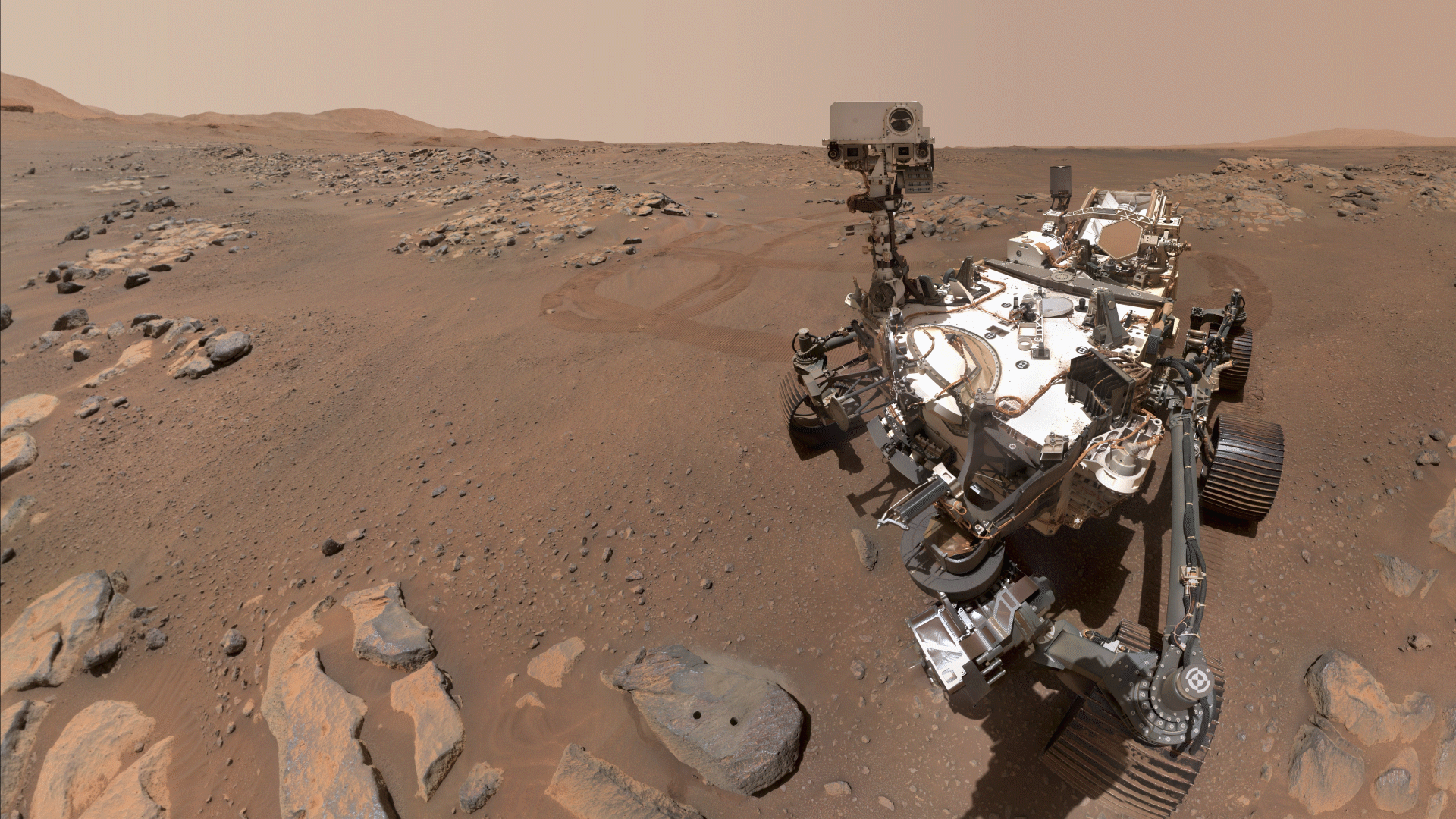 NASA's Perseverance rover took this selfie on Mars on Sept. 20, 2021. (Image credit: NASA/JPL-Caltech/MSSS)
NASA's Perseverance Mars rover is wrapping up its prime mission on the Red Planet.
The car-sized Perseverance rover landed on the floor of Mars' Jezero Crater on Feb. 18, 2021, kicking off an ambitious surface mission designed to last one Red Planet year, which is about 687 Earth days.
That time is now up; the Mars calendar turned for Perseverance on Friday (Jan. 6). But don't fret: The six-wheeled robot will transition seamlessly into an extended mission on Saturday (Jan. 7).
More info: space.com/perseverance-one-mars-year-on-red-planet
Source: Space.com