This modern summer house located on the Greek island of Antiparos, has been recently designed by Alias Architects.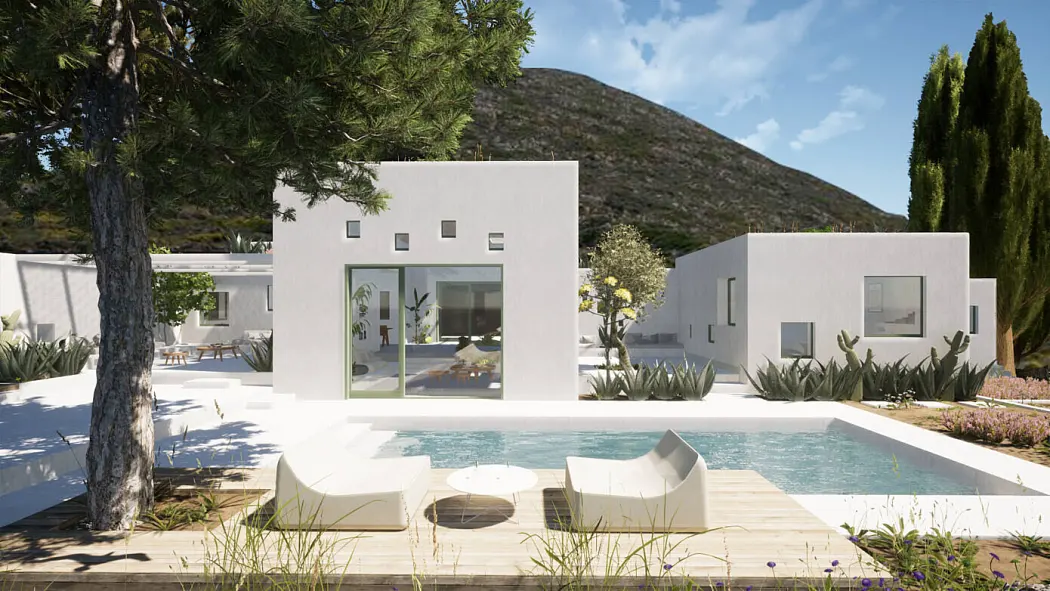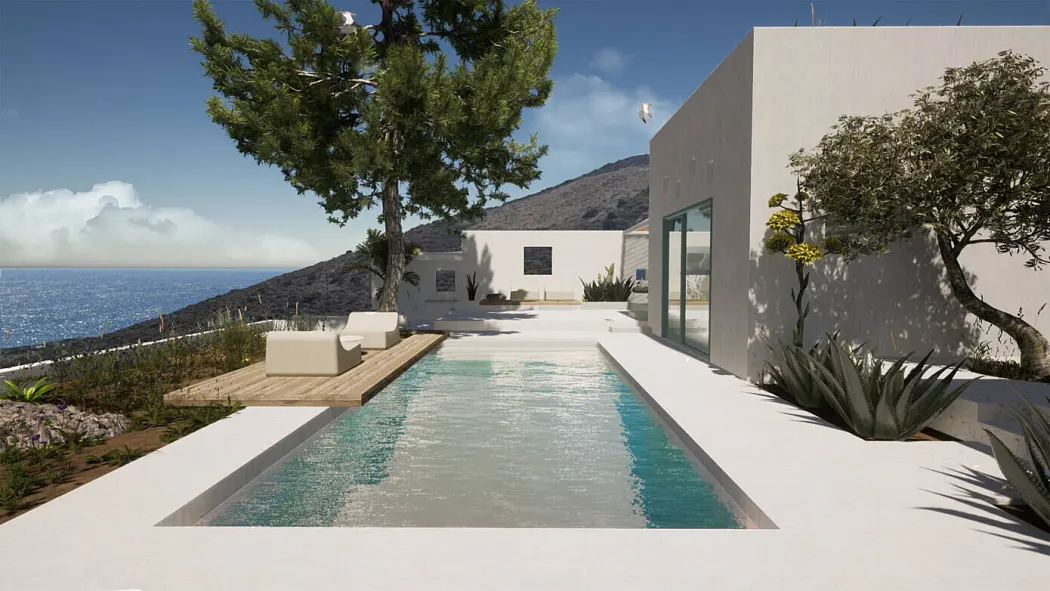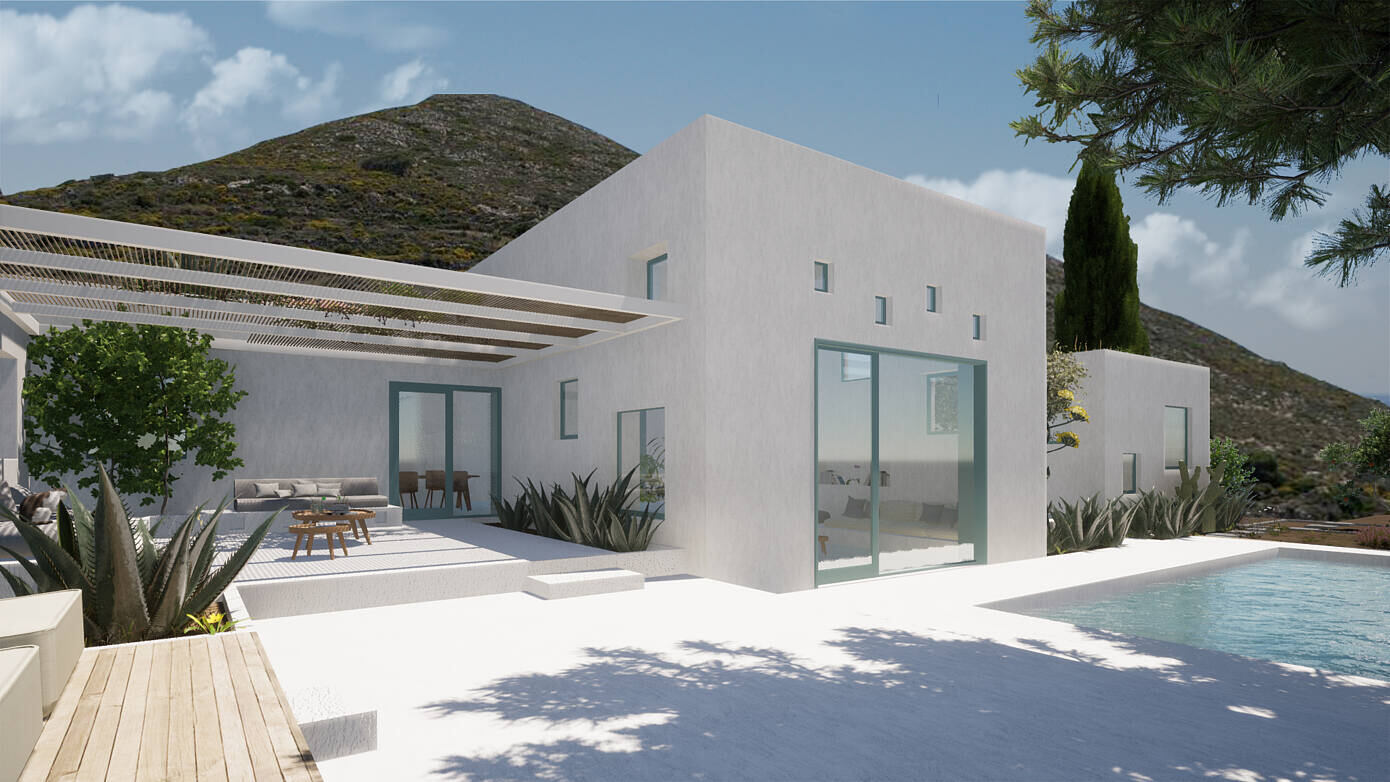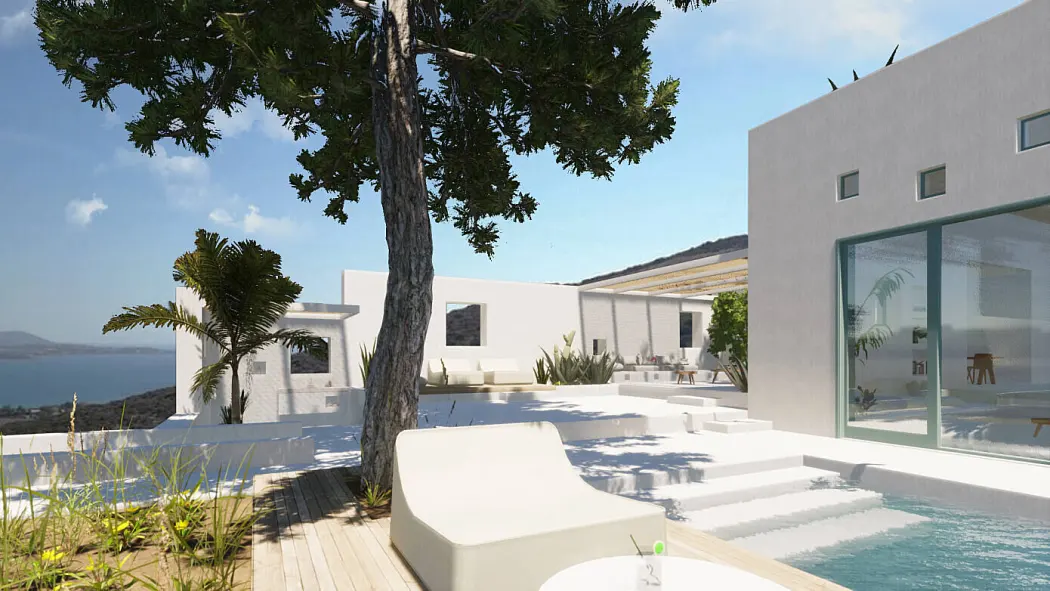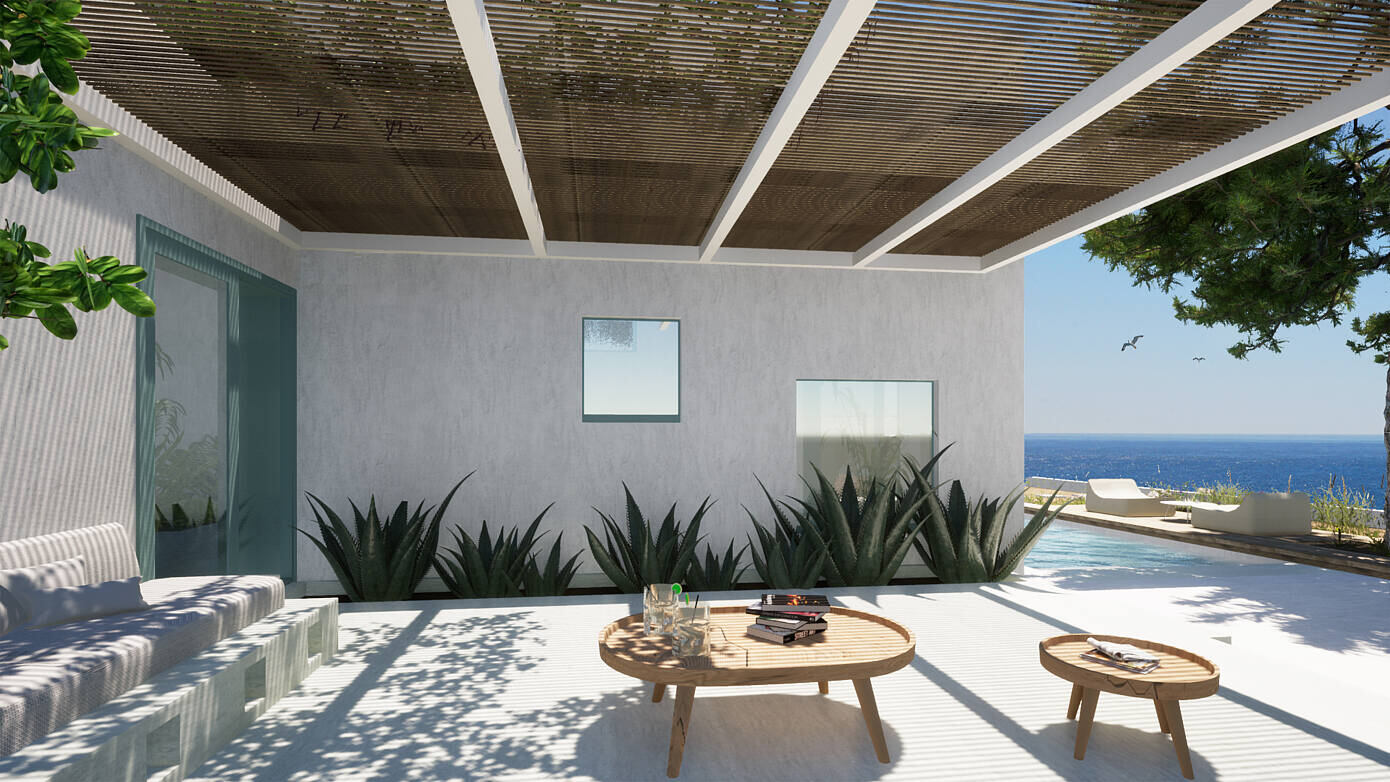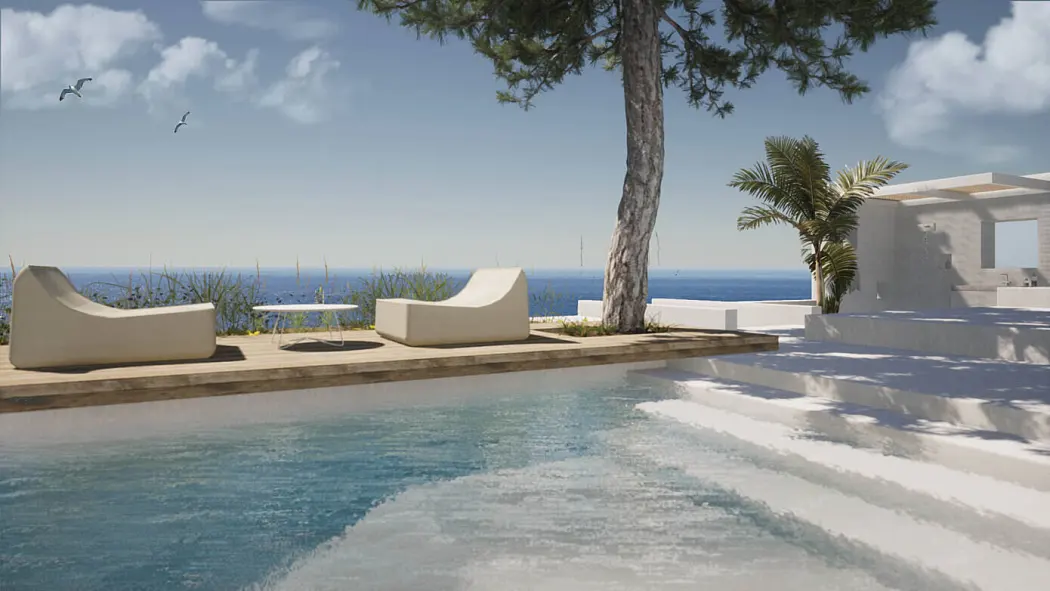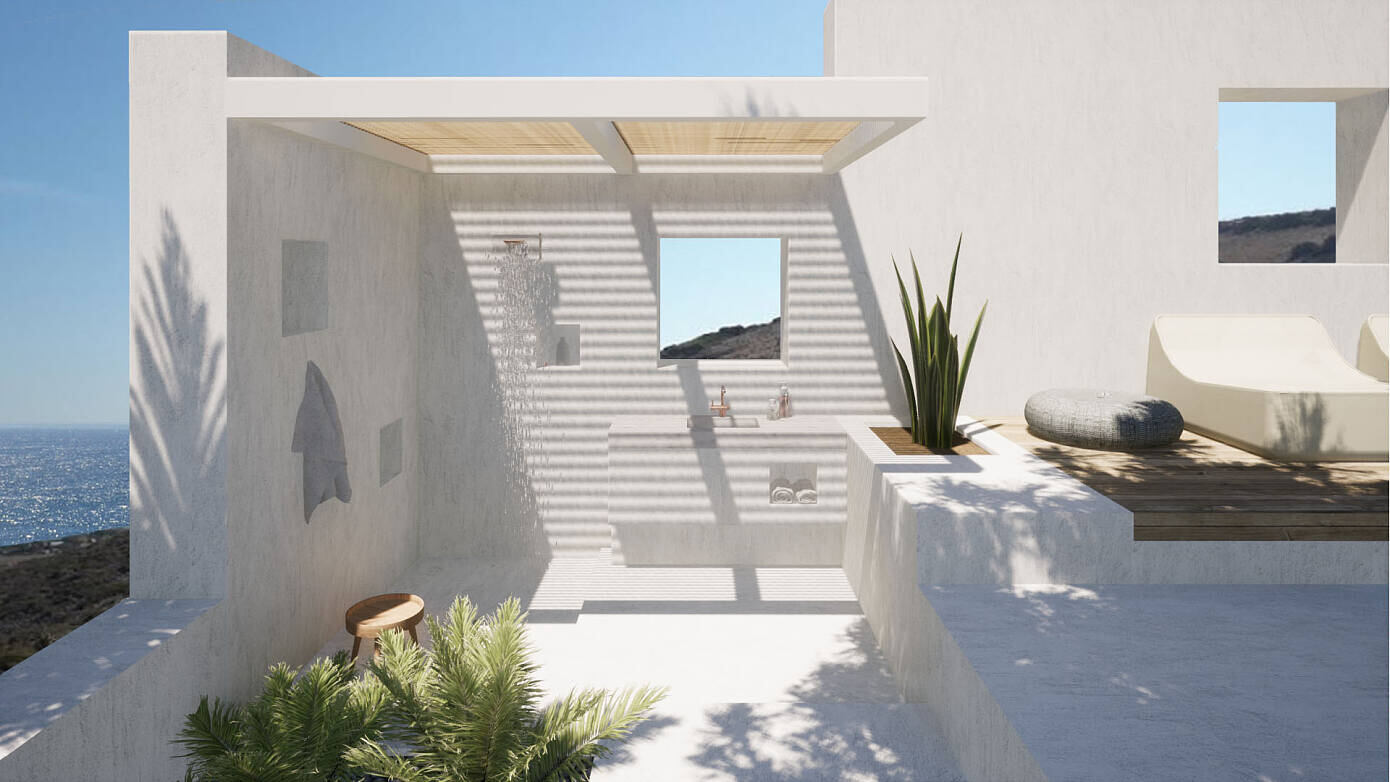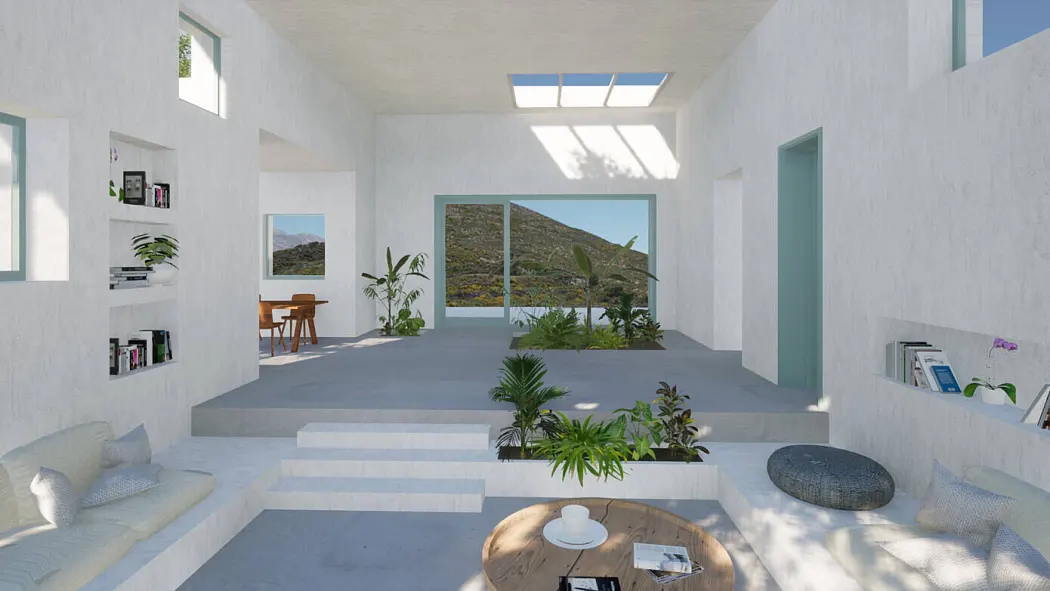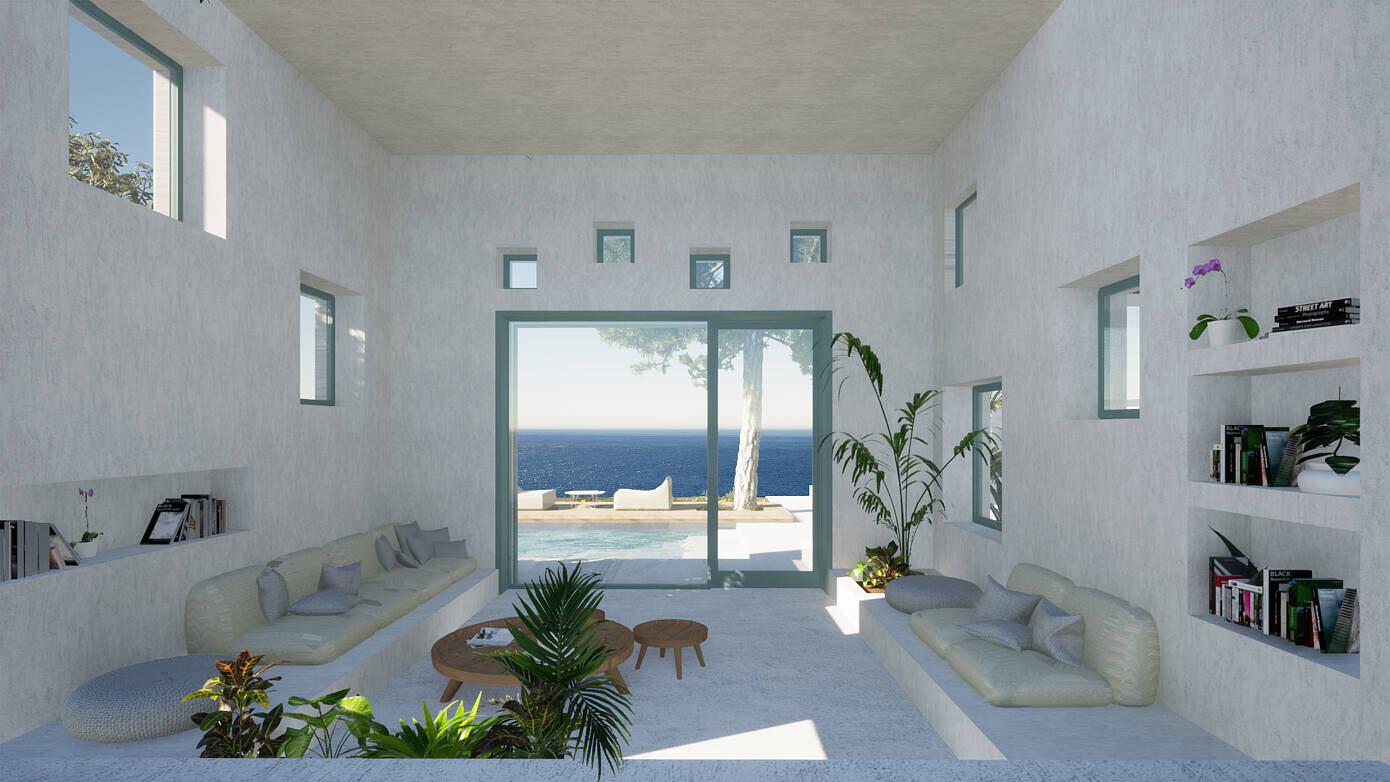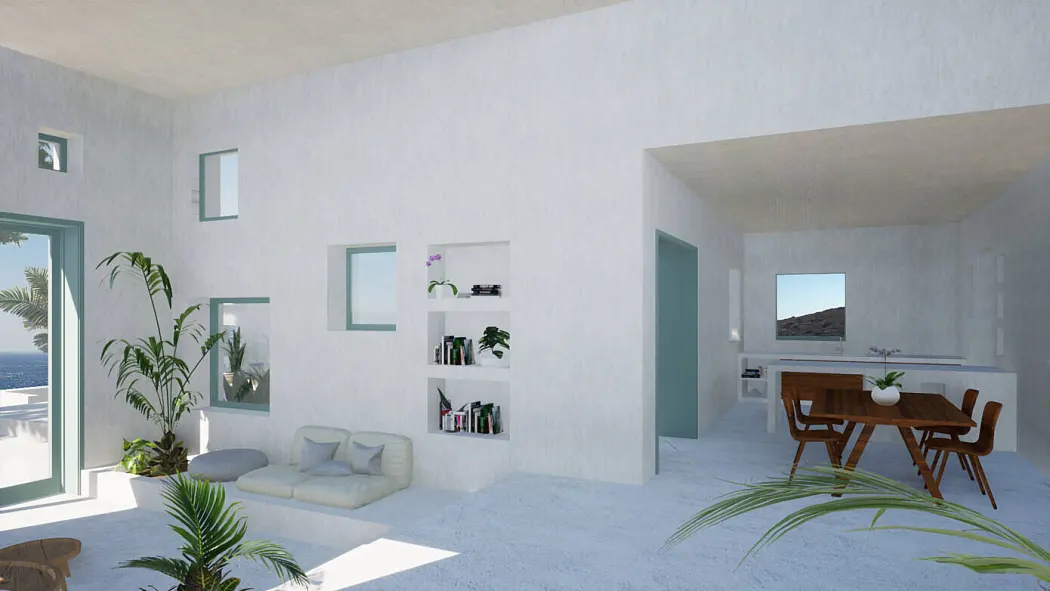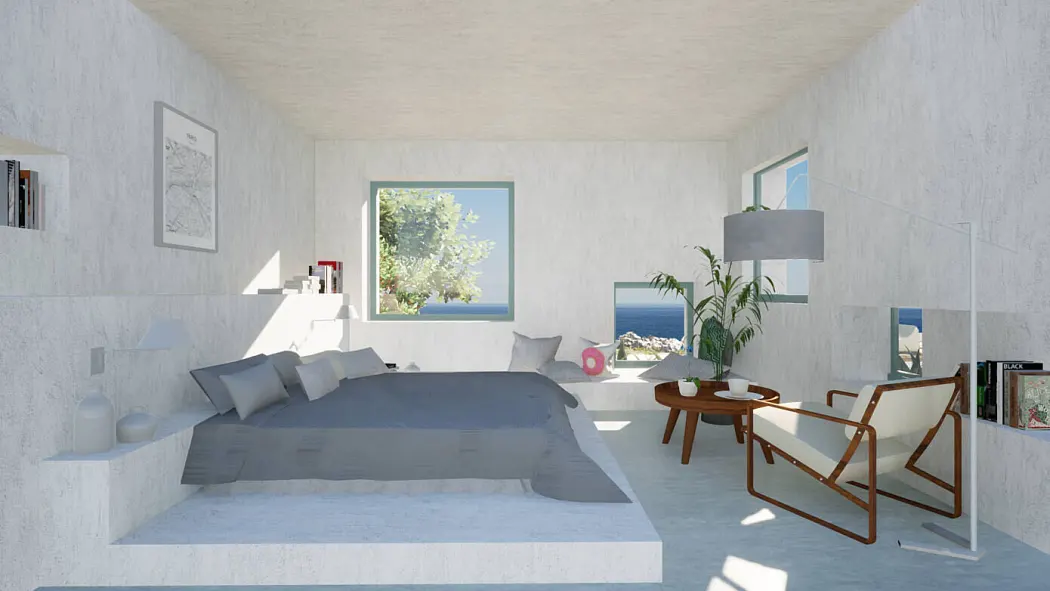 The design process aims at the harmonious coexistence of the building with the local natural environment, but also at the integration of the quality characteristics of the landscape in the architectural body of the building. The basic volume of the house is divided into smaller ones, which vary in size and height, depending on their use, are arranged facing south, in a way that intermediate courtyards are created, while allowing the light to pass through all areas of the house. We were led to this particular design choice as we consider that life in Greece, especially during the summer months is eminently intertwined with the countryside and the courtyard, one of the main elements of the anonymous Cycladic traditional architecture.
The entrance to the house is from the street level through a vertical staircase which follows the topography of the site, while all living areas are on the same level with small height changes, thus creating either surveillance platforms or degraded more protected areas.
Source: homeadore.com