Casa Balboni originally designed by Carlo Scarpa has been redesigned in 2020 by Map Studio. The house is situated in Venice, Italy.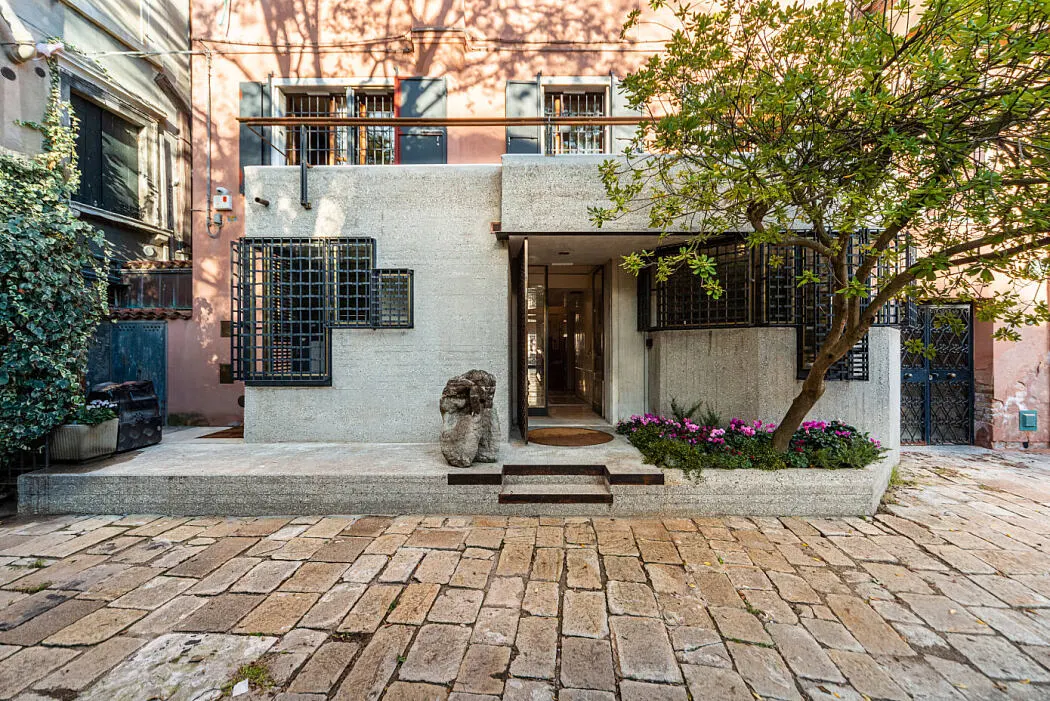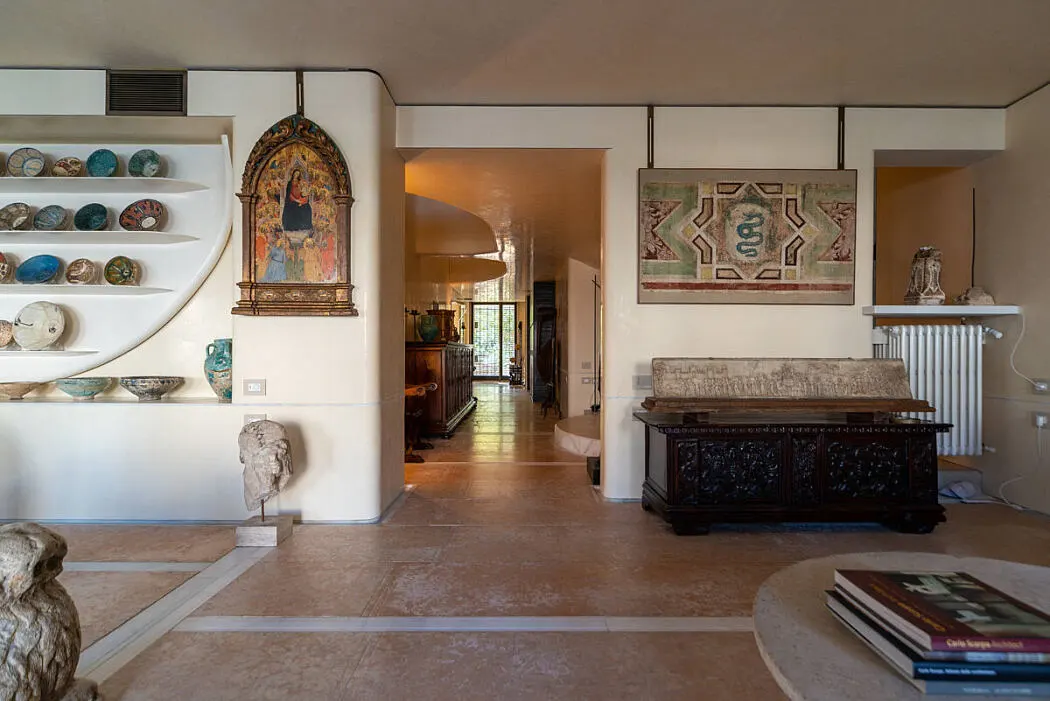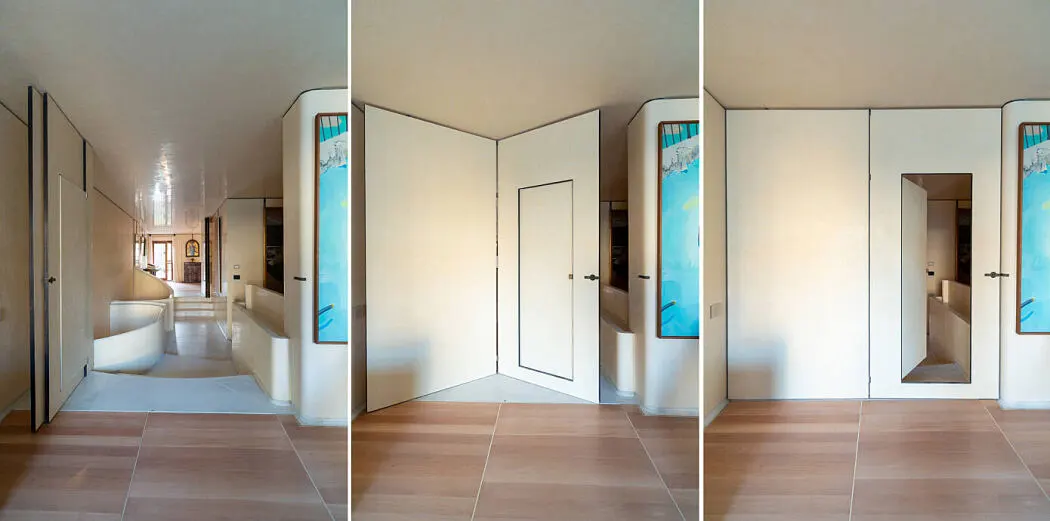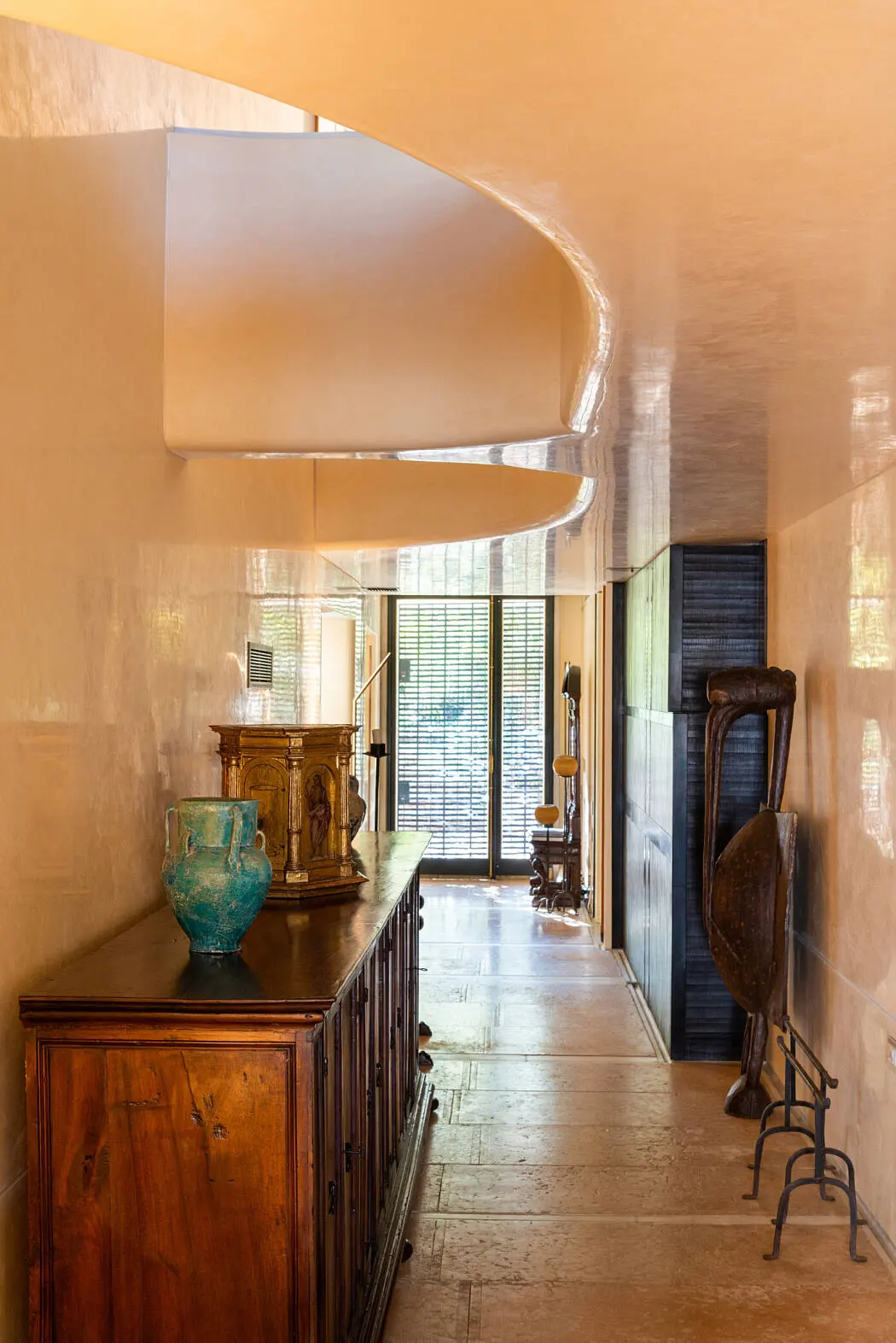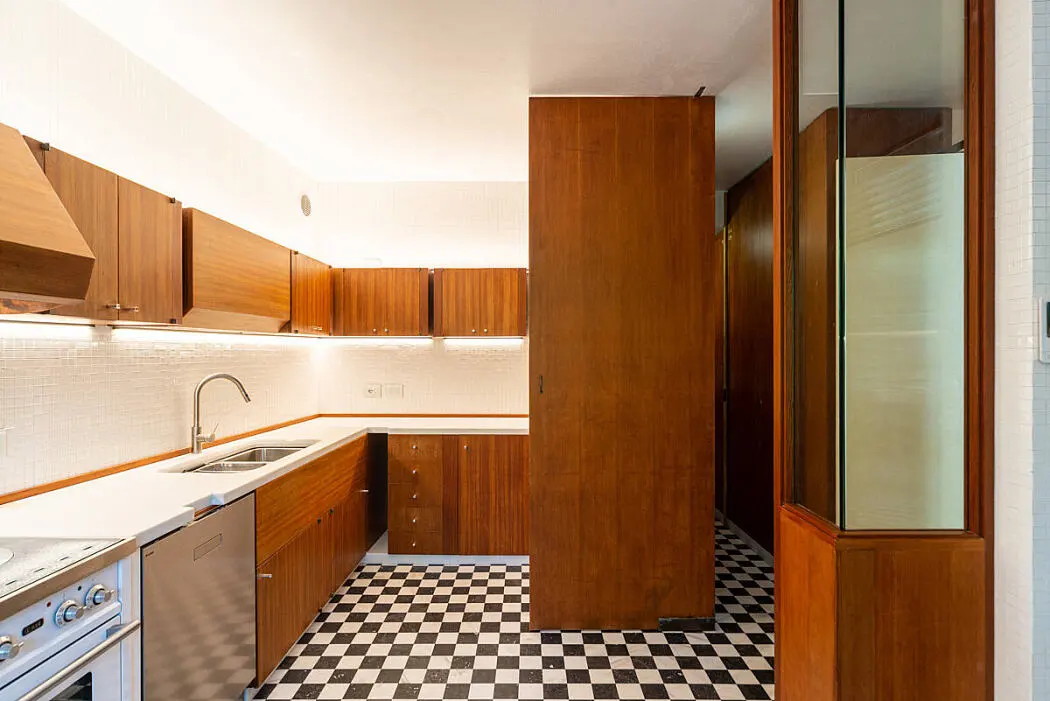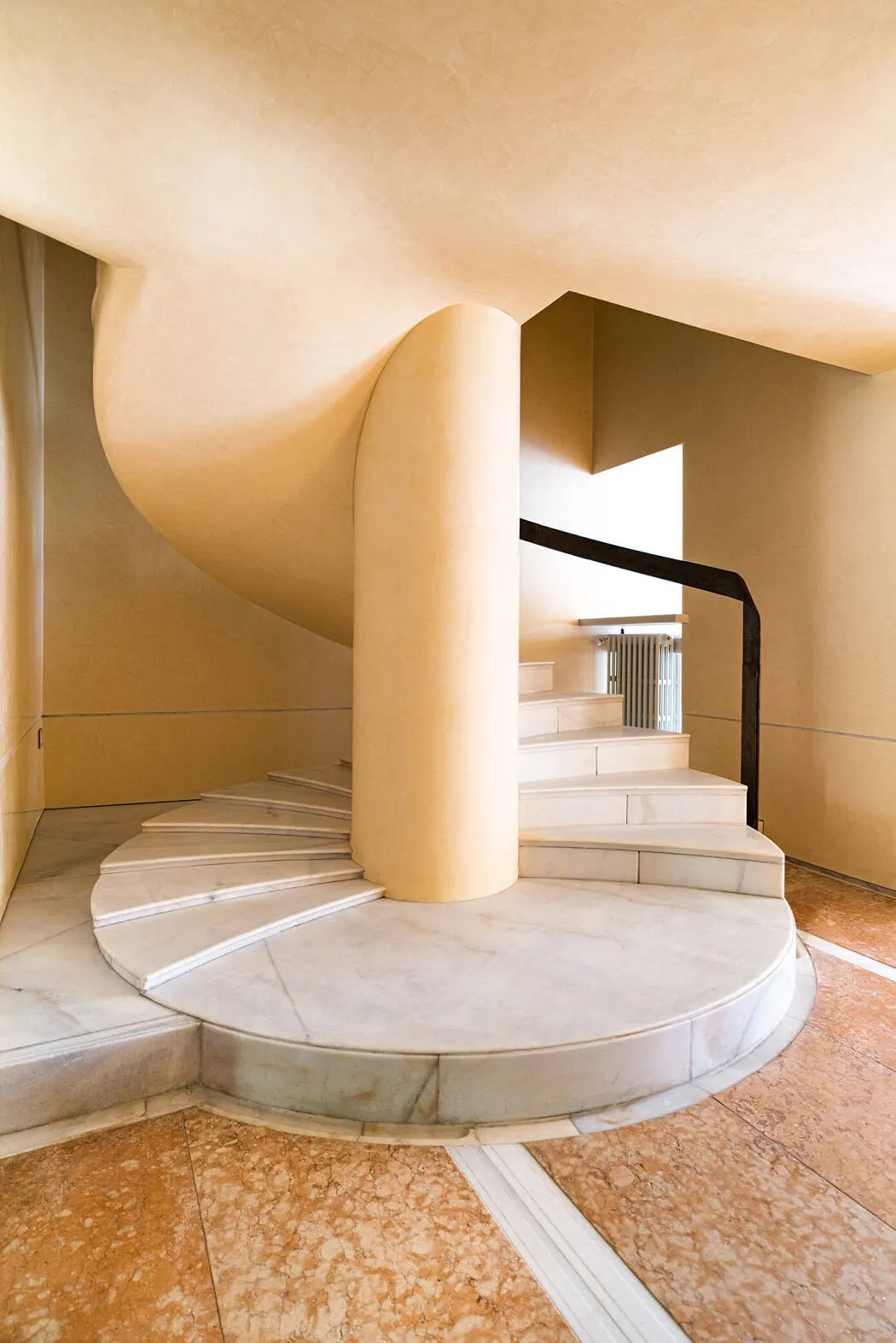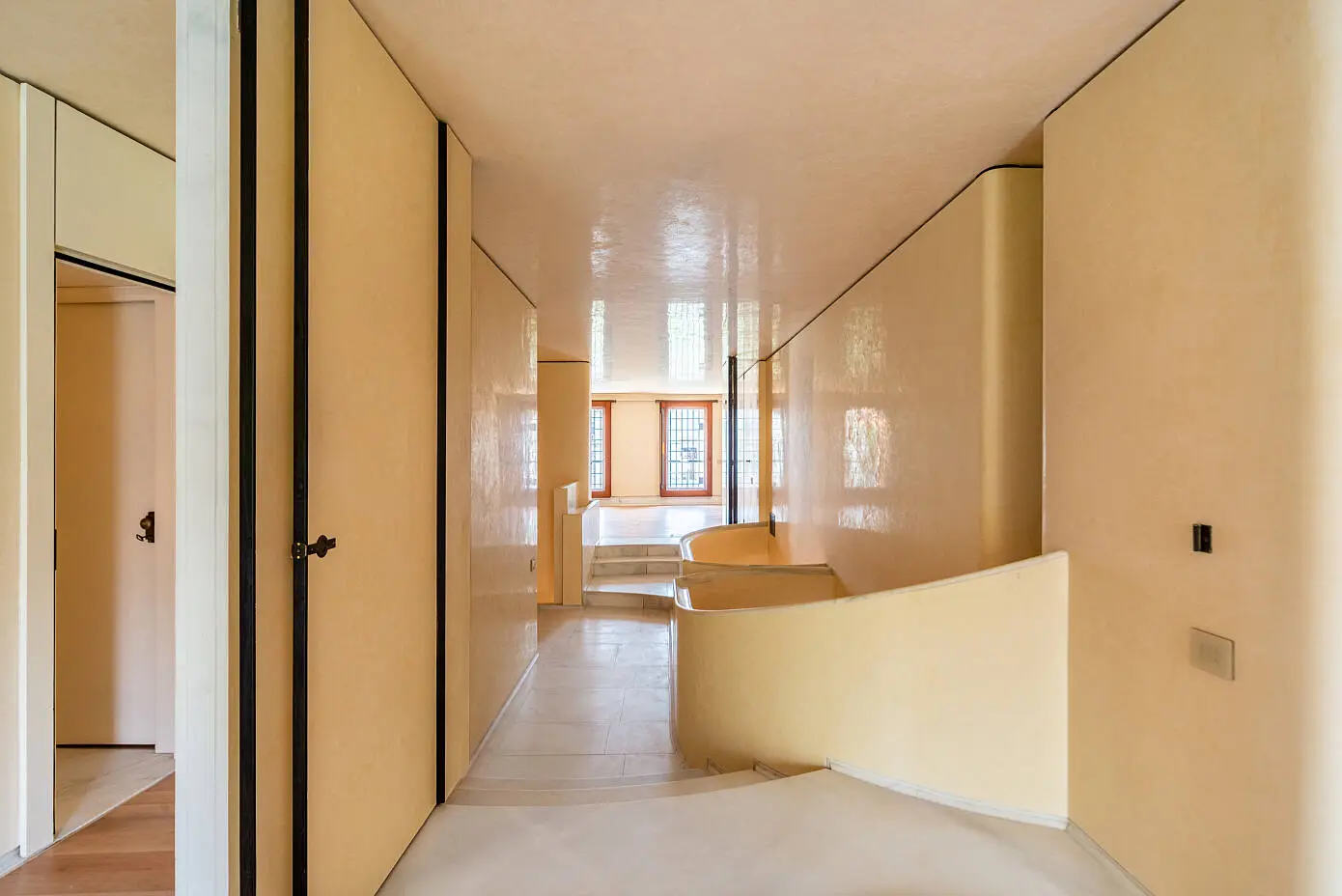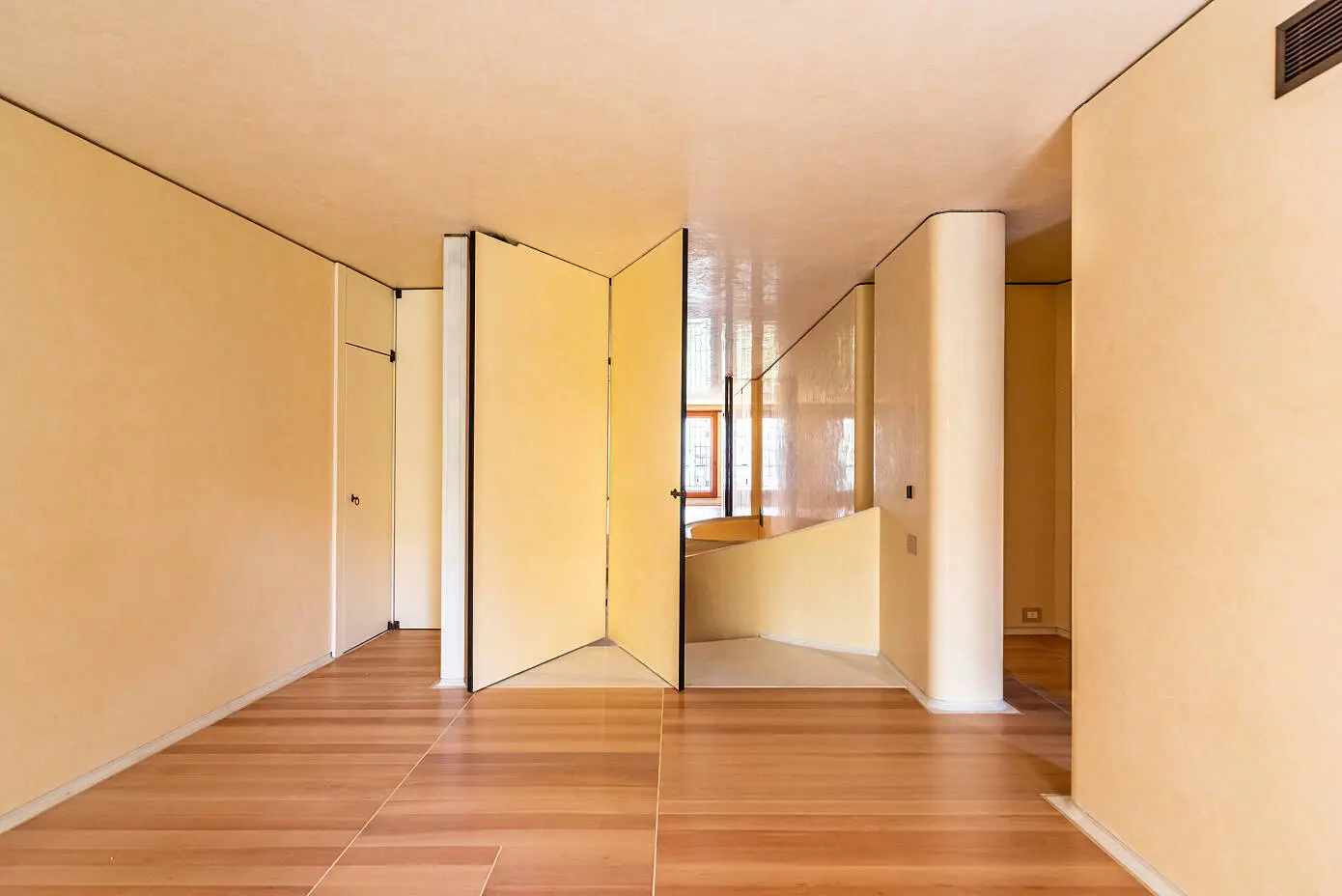 Towards the end of 2017 we were commissioned to restore Balboni's House by Carlo Scarpa in Venice. His work is announced on the front facing the garden with a prominent reinforced concrete avant-corps, which encloses the entrances to the house.
On the ground floor, the spacious living room reveals the whole width of the house and overlooks the terrace on the Grand Canal, most of all the floorings are in Prun stone slabs with strips of Lasa marble in good conditions. All the walls and ceilings of the house, apart from those of the service areas on the ground floor, were originally finished with ivory-white Venetian-style stucco lucido.
Source: homeadore.com